Dewatering screening technology and model size.
Date: Jan. 22, 2018
If you are interested in our products, Please get in contact with us .
Date: Jan. 22, 2018
Chat Line
Send Inquiry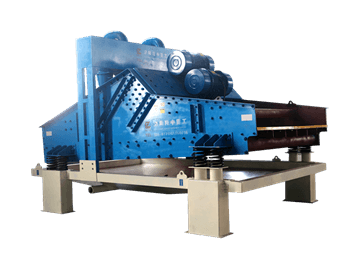 To buy a good quality sand dewatering screen, you need to know some tricks about purchasing dewatering screen. First of all, to learn to ask the manufacturer's word from other mouth in side; Secondly, to pay attention to the quality of equipment; In addition, to learn to compare other manufacturers; Finally, we should pay attention to the after-sales service of the manufacturers. After selecting the suitable manufacturer, we should also pay attention to the selection of the dewatering screen model matching sand production plant. This is the main factor that increases productivity.
Dewatering screen is an indispensable equipment for processing sand factory. Longzhong combined with physical and chemical properties of sand making plant, selects high quality material. After reasonable processing and design, we create high quality equipment, its production performance is higher. Large, medium and small sand factory processing enterprises can get  more benefits.
Send us a message
You can also send a message to us by this email export@lylzzg.com, we will reply to you within 24 hours. Now tell us your needs, there will be more favorable prices!