Custom stainless steel linear vibrating screen
Date: Sep. 29, 2021
If you are interested in our products, Please get in contact with us .
Date: Sep. 29, 2021
Chat Line
Send Inquiry
The stainless steel linear vibrating screen produced by LZZG has the advantages of stability, reliability, low consumption, low noise, long life, stable vibration shape, and high screening efficiency. It is mainly used for the screening of dry powder, fine granular or fine powder materials in the industries of abrasive materials, chemicals, plastics, medicine, resin powder, ceramic materials, metallurgy, building materials, food, fertilizers and other industries.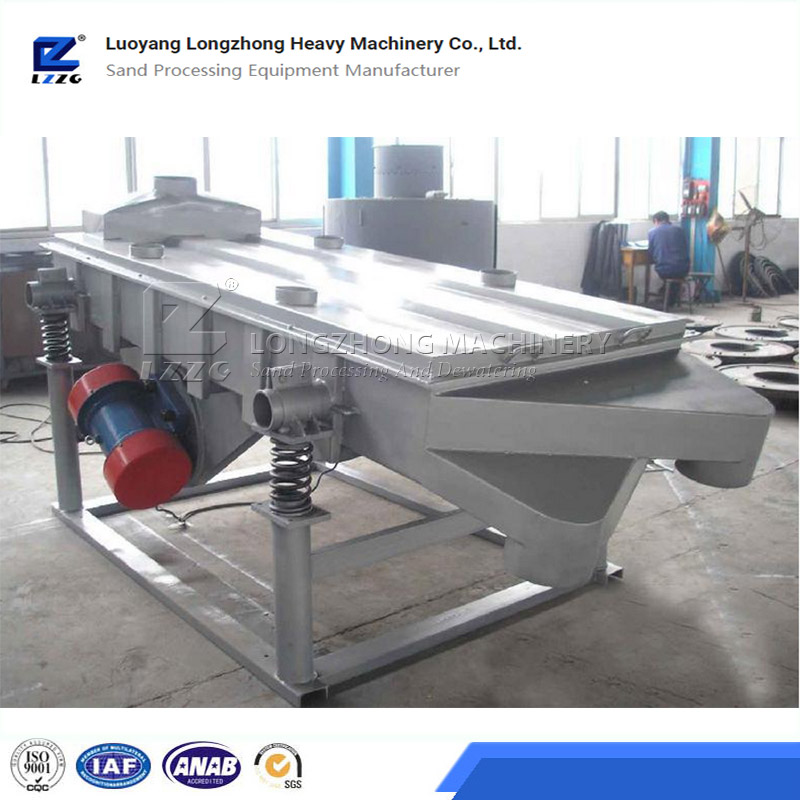 Working principle of linear vibrating screen
The linear vibrating screen is driven by dual vibrating motors. When the two vibrating motors do synchronous and counter-rotating, the exciting force generated by the eccentric block cancels each other in the direction parallel to the motor axis, and stacks in the direction perpendicular to the motor axis. As a result, the trajectory of the screen is a straight line. The two motor shafts have an inclination angle relative to the screen surface. Under the combined force of the exciting force and the material's self-gravity, the materials are thrown up and jump forward on the screen surface for linear motion, so as to achieve the purpose of screening and grading the materials. It can be used to realize automated operations in the assembly line. It has the characteristics of low energy consumption, high efficiency, simple structure, easy maintenance, and a fully enclosed structure without dust spillage. It can screen 325 meshes, and can screen out 7 kinds of materials with different particle sizes.
Send us a message
You can also send a message to us by this email export@lylzzg.com, we will reply to you within 24 hours. Now tell us your needs, there will be more favorable prices!