50 thp Spiral sand washer price in Philippines
Date: Jul. 16, 2021
If you are interested in our products, Please get in contact with us .
Date: Jul. 16, 2021
Chat Line
Send Inquiry
Spiral sand washing machine is a kind of sand washing machine, which is mainly used to agitate the sand and stone materials through the screw device in the equipment, so that the soil and water in the sand and stone materials are mixed and discharged from the orifice on the equipment. The material is gradually screened under the action of the screw device and discharged from the top discharge port. With the help of the different principles of the specific gravity of the solid particles and the sedimentation speed, the double screw sand washing machine can separate the mud and ash on the material. It becomes a clean material, so as to realize the cleaning and screening effect of sand and stone materials.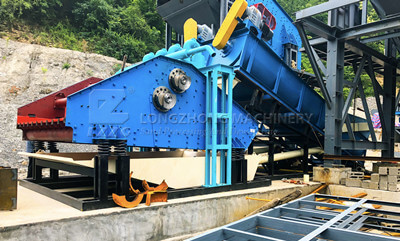 Performance characteristics:
1. The principle of sand washing is not "fishing" with a bucket, so its processing capacity has been greatly improved. Compared with the single screw sand washing machine, its outstanding advantages are higher efficiency, larger processing capacity, etc., and it can handle Materials within 0-30mm.
2. The double-screw sand washing machine can be used for the separation of over-standard stone powder in the machine-made sand dry production process, and can conveniently control the content of machine-made sand and stone powder. The quality of the stone powder is easy to control, and the fineness adjustment is convenient, flexible and reliable.
3. In the manufacturing process of the double spiral sand washer, the hammer head and parts are all made of high wear resistance. In addition, the bearing is separated from water and materials to avoid damage caused by premature contamination and rusting of the machine, so that it can be used for a long time during the working process and effectively increase the life of the equipment.
4. It is mainly composed of trough body, reducer, motor, central shaft, spiral blade, and bracket. It has a reasonable structure. Compared with single spiral sand washing machine, its processing capacity and efficiency are further improved. Compared with bucket wheel sand washing machine, The equipment components have a longer service life.
Send us a message
You can also send a message to us by this email export@lylzzg.com, we will reply to you within 24 hours. Now tell us your needs, there will be more favorable prices!