100 tons sand washing machine, effectively removes stone powder
Date: Sep. 04, 2021
If you are interested in our products, Please get in contact with us .
Date: Sep. 04, 2021
Chat Line
Send Inquiry
100 tons sand washing machine effectively removes stone powder
After communicating in detail about after-sales, quality assurance, debugging, maintenance and other links, Mr. Hou and Longzhong Heavy Industry signed a contract for the LZ30-65 sand washing and recycling integrated machine. According to Mr. Hou, there are also local manufacturers of similar products in Tianshui, and they have sent people to General Hou Aggregate Mine many times to discuss cooperation matters, but why did Mr. Hou finally choose to work hard as a long-term partner?
Mr. Hou consulted on the sand washing equipment in early July. Longzhong's official website left a message. After receiving the information, the salesman contacted Mr. Hou as soon as possible. Stone is the main business, but due to the high content of stone powder, the finished sand grading is unreasonable, leading to a bottleneck period in product quality. The sales manager of Longzhong gave the equipment configuration for Mr. Hou's materials and output, and tentatively decided the LZ26-35 all-in-one machine with an output of 50 tons/hour.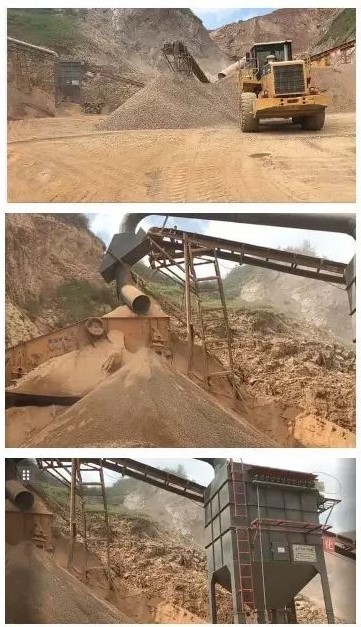 Through further communication, it was learned that General Hou's gravel yard is in production, and the site resources are not abundant, plus dry sand making, once the water washing equipment is equipped, the water source will become a key issue. Longzhong Sales communicated with experienced after-sales personnel in a timely manner to discuss solutions that can not only efficiently clean sand, but also save water and reduce emissions. At the same time, they continued to conduct demonstrations and model simulations with technicians. The program was finally determined as: Feeding-Screening Sub-cleaning and recycling-100t/h stone powder cleaning and sand making plan for tail water treatment (as shown in the figure below).
After giving a reasonable configuration, at the invitation of Mr. Hou, Longzhong Heavy Industry arranged an experienced sales manager to go to Mr. Hou's site to conduct an investigation. The conclusion is that the original stone production site of Mr. Hou is equipped with water washing due to site restrictions. The equipment production line cannot be expanded. Therefore, the sales manager worked tirelessly to accompany Mr. Hou to conduct field surveys around the area, and gave a basic site layout plan, which was approved by Mr. Hou. At this time, in the scorching heat of June, the Longzhong sales manager showed a professional and responsible craftsman spirit, insisting on rushing back to the Luoyang Longzhong factory overnight to report the actual situation on the spot to the company in order to adjust the plan in time.
Send us a message
You can also send a message to us by this email export@lylzzg.com, we will reply to you within 24 hours. Now tell us your needs, there will be more favorable prices!