Ways to reduce the wear of vibrating screen bearings
Date: Dec. 07, 2021
If you are interested in our products, Please get in contact with us .
Date: Dec. 07, 2021
Chat Line
Send Inquiry
Vibrating screen bearings are mostly used in mine vibration machinery equipment, vibrating screen machinery, and vibrating motors, and are one of the most critical components of this type of equipment. The working conditions of the bearing are very harsh, not only the environmental humidity is high, the dust particles are high, the speed is high, the temperature is high, but also there is strong vibration and shock, which causes the work load to be very heavy. The bearing has strong bearing capacity, good impact resistance, high reliability, good lubrication performance, and can overcome the deflection and deformation of the shaft.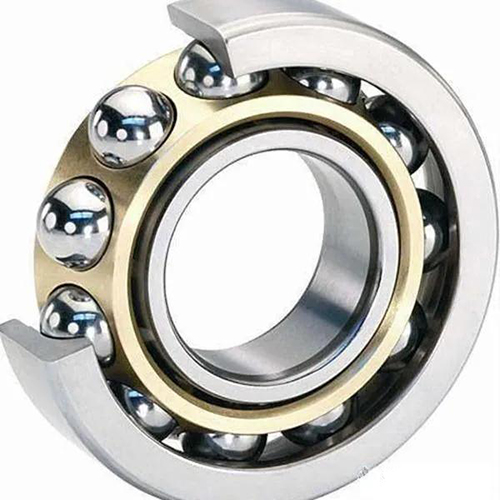 In actual work, due to poor lubrication or excessive overload work, excessive friction and high heat production will soften the bearing steel, and at the same time cause the volume of the bearing to expand, and the mutual extrusion pressure increases. When it reaches a certain level, the bearing will lock in On the shaft, when the bearing is overheated, the gap between the rolling elements and the cage support becomes smaller. What is the stress on the cage? As time goes by, the cage will also break, thus accelerating the failure rate of the bearing.
The effect of the fit clearance is that the clearance between the shaft and the shaft hole is too large, and relative movement occurs between the two. First, the wear clearance of the transition of the matched shaft section is getting larger and larger, and finally the bearing is scrapped; second, the bearing is scratched , Affecting the accuracy of motion, these reasons cause premature bearing failure, which is not good for our actual work. Therefore, it is very practical to study how to avoid premature bearing failure and prolong the service life.
How to avoid premature bearing failure
The most effective way to prevent premature bearing failure is to try to avoid the various factors analyzed above and the conditions that contribute to these factors.
First of all, when selecting the bearing before use, consider the size of the noise, the size of the rigidity, the size of the bearing's longitudinal cracks, and the size of the rotating torque.
Send us a message
You can also send a message to us by this email export@lylzzg.com, we will reply to you within 24 hours. Now tell us your needs, there will be more favorable prices!