Energy-saving and environment-friendly quartz sand recycling machine
Date: Feb. 25, 2018
If you are interested in our products, Please get in contact with us .
Date: Feb. 25, 2018
Chat Line
Send Inquiry
Quartz fine sand recovery machine is the earliest used mud treatment equipment in the mining machinery industry. It has wide application value in sand stone, mineral dressing, building materials, chemical industry, metallurgy and other industrial sectors.
At present, the traditional quartz sand recycling machine obviously can't meet the demand of market in sludge treatment, feed particle size, yield and so on, so in order to improve the efficiency and to keep up with the new requirements of the energy conservation and environmental protection, LZZG has developed a new type of environmentally friendly energy-saving quartz sand recycling machine to meet the market demand for stones.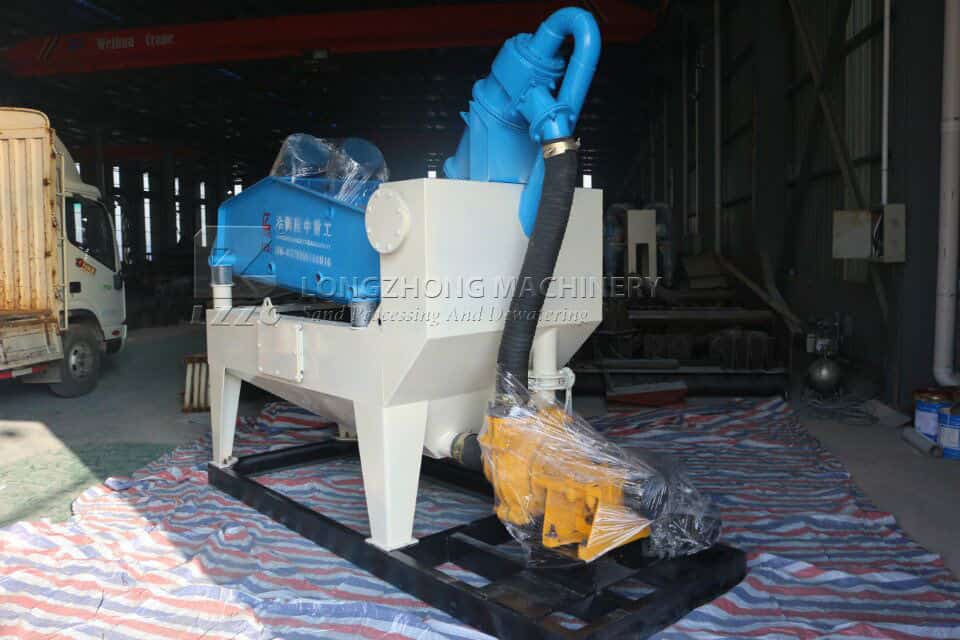 The quartz fine sand recovery machine is used for the coarse breaking of pebbles, which can be used to treat mud and basalt, granite, bluestone, limestone, pebbles and other rocks. In the actual application production of quartz fine sand recovery machine, the requirement of wear-resisting parts is very high, therefore, LZZG chooses new materials with long life as long as possible to reduce wear resistance.
Send us a message
You can also send a message to us by this email export@lylzzg.com, we will reply to you within 24 hours. Now tell us your needs, there will be more favorable prices!