LZZG sand recycling machine promotes healthy development of sand and stone industry.
Date: Mar. 14, 2018
If you are interested in our products, Please get in contact with us .
Date: Mar. 14, 2018
Chat Line
Send Inquiry
Sand and stone are used in water conservancy and hydropower engineering, bridge construction project, highway construction and so on. It is the main building material of concrete and piled stone in hydraulic engineering.
And both in the process of natural mining or artificial sand system there are a large number of sand erosion phenomenon, resulting in the loss of sand waste of resources, environmental pollution and destruction of soil and water quality.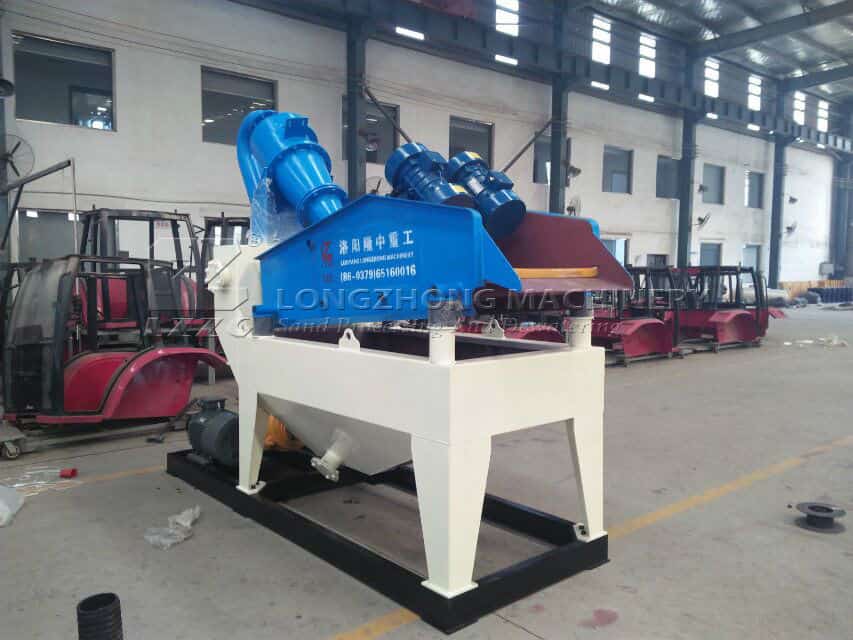 In order to solve this problem, it is necessary to recover the fine sand that is lost in production, to recover the unnecessary waste of resources and promote the healthy production of sand and stone industry. The fine sand recycling machine has been used in various construction industries, including high-speed railway construction, infrastructure construction and so on.
In the process of research and development, longzhong has overcome many technical difficulties, and solved the problem of grading of sand and gravel. LZZG fine sand recycling machine, after repeated research, not only ensure the precision of the grain shape, and greatly reduce the workload of human, and the device has the characteristics of high efficiency dust removal environmental protection.
Send us a message
You can also send a message to us by this email export@lylzzg.com, we will reply to you within 24 hours. Now tell us your needs, there will be more favorable prices!