LZZG dewatering screen help you to solve the wet sand
Date: Jun. 06, 2018
If you are interested in our products, Please get in contact with us .
Date: Jun. 06, 2018
Chat Line
Send Inquiry
When it comes to sand washing industry, the first thing that appears in everybody's impression is sand washing machine. Actually, there is another kind of machine plays a vital role in sand processing plant, which is also important. So today I will introduce you our sand dewatering screen.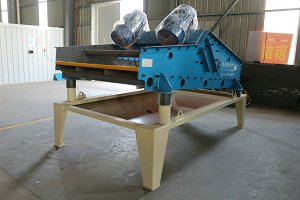 Why is called sand dewatering screen?
Because the main function of this screen is followed sand washing machine for dewatering wet sand that outputted from sand washing machine. So call it sand dewatering screen.
How it works?
The dewatering screen adopts dual-motor self-synchronization technology. The motors coordinate with universal eccentric and adjustable amplitude vibrator. When the two motors start to work, the vibrators move reversely at the same time. The centrifugal force is generated by the eccentric blocks superpose themselves and form a single direction vibration. The high frequency drives the screen move back and forth in line repeatedly. So the sand will be defydrate and filtered.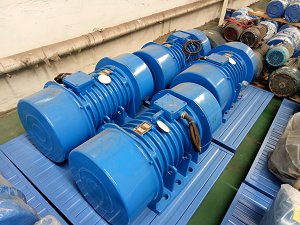 How about the final products?
The final water content can down to 12%-15% after processed by our dewatering screen. But what is the content of 12%-15%? Actually, 12%-15% is no dripping, can be loaded directly.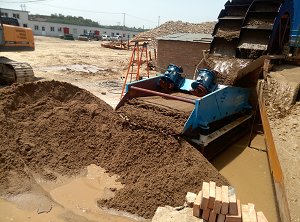 Send us a message
You can also send a message to us by this email export@lylzzg.com, we will reply to you within 24 hours. Now tell us your needs, there will be more favorable prices!