Produce green building materials with solid waste
Date: Dec. 15, 2021
If you are interested in our products, Please get in contact with us .
Date: Dec. 15, 2021
Chat Line
Send Inquiry
The development of urban construction will inevitably produce solid waste. In general, most solid wastes are handled by stacking, landfilling, etc., which not only occupy land resources, but also easily generate floating dust during transportation and storage, causing certain pollution to the atmospheric environment. With the accelerated urbanization process of Haiyang's old residential quarters and high-speed rail construction, the treatment of solid waste has become an issue that cannot be ignored.
The Haiyang solid waste treatment project includes 2 fully enclosed production lines with a total hourly output of 500 tons and an office building with a total construction area of ​​22,000 square meters. After the completion of the project, it can dissipate about 3 million tons of solid waste annually, solve various stocks and incremental solid wastes in Haiyang and surrounding cities, save a lot of land resources, and it is estimated that the annual output value will be 120 million yuan, and the profit and tax will be nearly 1,500. Ten thousand yuan, drove 500 employment.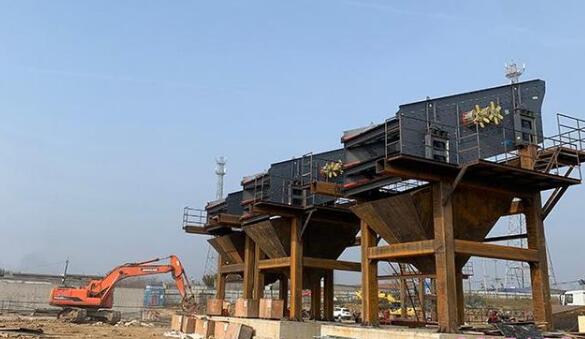 The three equipments are screens, 14.5 meters high. The collected solid waste will be screened from here, and then processed through multiple processes to produce reusable environmentally friendly building materials.
working principle
Recycled solid wastes are often complex in composition, containing bricks, boards, steel bars, plastics, wood, glass and other sundries. They are finely screened through iron removers and silt removers, leaving usable stones and processing them into replaceable natural sand. Recycled stone aggregate is used to produce recycled bricks, colorful tiles, curbstones, etc.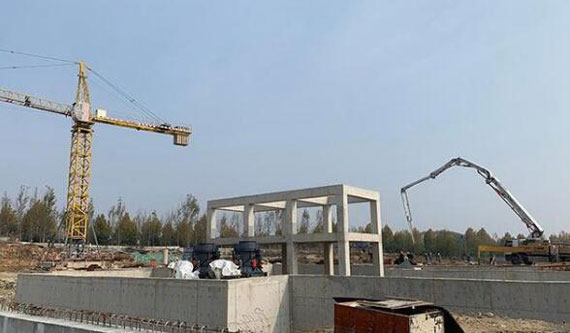 Send us a message
You can also send a message to us by this email export@lylzzg.com, we will reply to you within 24 hours. Now tell us your needs, there will be more favorable prices!