Sand washing dewatering, sand and soil separation equipment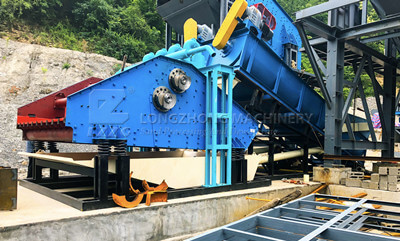 The spiral sand washing machine is a multi-functional washing equipment that integrates the functions of washing sand, dewatering and recycling of sand and gravel materials. It is developed and designed by our company for the materials with high stone powder and mud content in the sand and gravel washing industry. The structure of the equipment is reasonable, and the dry tailings screen is used in conjunction with the double-screw sand washing machine, and the processing capacity can reach more than 300 tons per hour. It solves the shortcomings of the traditional spiral sand washer's large loss of fine sand and unclean washing. Through the washing and selection of the equipment, the finished sand can be graded reasonably and meet the customer's quality requirements for the mud content of the finished sand.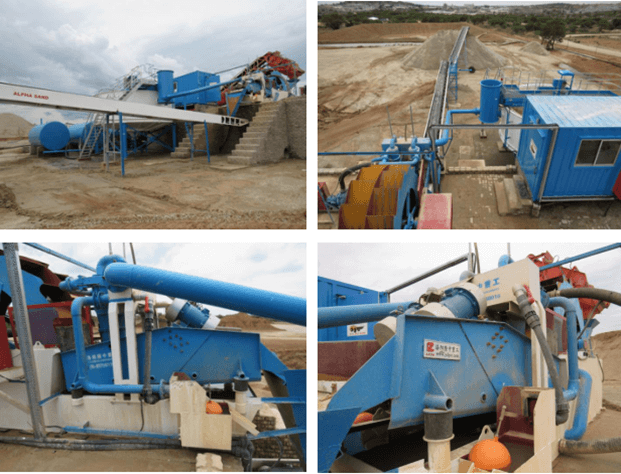 Features
1. The vibration exciter is used as the vibration source, which has large excitation force and large processing capacity. The output can reach more than 300 tons per hour, and it can realize continuous operation.
2. Integrated structure, combining spiral washing, rotary washing and dewatering screen, even the most dirty materials can be cleaned.
3. The slurry pump and the cyclone are connected together to form the backflow of the water body, saving water body consumption and cost.
4. The integrated selection and configuration make the spiral washing machine not only save a lot of infrastructure costs, but also because the machine is flexible, convenient and highly maneuverable, it can be driven to the site, and the materials can be recovered on-site. The mining surface is moved forward, which greatly reduces the transportation cost of materials.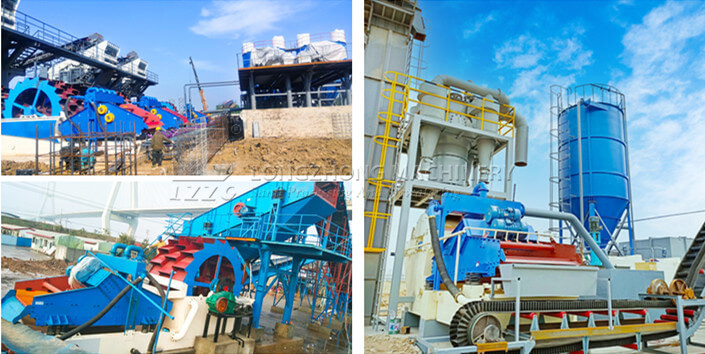 Specializing in R&D, production and sales of sand washing tailings sewage treatment, urban piling sludge treatment, river sludge treatment, tunnel mud, drilling mud, tailings and sewage treatment of various concentrators, ceramic raw material processing sewage treatment and recycling, various industries Large-scale mud, sewage treatment and other equipment, the main products are belt filter press, mud dehydrator, heavy-duty concentration filter press dehydration equipment, plant slag dehydrator, a complete set of sludge treatment equipment, etc., with a high degree of automation, simple operation, treatment It has the characteristics of large volume, good filtering effect and low labor intensity. Widely used in various types of sand washing mud treatment, urban piling sludge treatment, river dredging, tailings sewage treatment of various concentrators, plant slag dehydration and other industries, and is committed to providing global customers with advanced, efficient and integrated filtration and dehydration equipment.
Send us a message
You can also send a message to us by this email export@lylzzg.com, we will reply to you within 24 hours. Now tell us your needs, there will be more favorable prices!