Quartz stone classification equipment Square gyratory screen
Square gyratory screens are widely used in chemical and new materials, metallurgy, metal powder, mineral powder, food, salt, sugar, abrasive, feed and other industries. The gyratory motion generated by the exciter is transmitted to the screen surface through the square gyratory screen, so that the material can be quickly dispersed in the front of the screen machine, so as to achieve the purpose of high-efficiency screening. The square rocking screen is a new generation of powder screening equipment. This machine is very popular among users due to its unique features such as high efficiency, energy saving, and low noise. It can be made into 1-4 layers of screen surface according to user needs.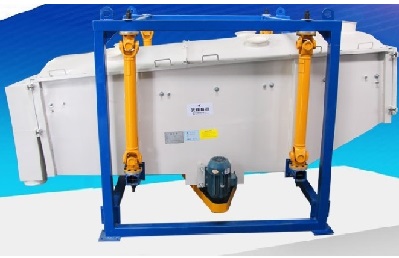 The working principle of the square gyratory screen
The shaking body of the screen machine is the movement trajectory of the screen box. The square gyratory screen is also called a reciprocating screen. The vibration force generated by its driving device is an inertial force whose direction changes regularly around a fixed axis. The reciprocating inertial force formed by rotation around a fixed axis. According to the structural characteristics and working principle of the swing screen, the screen surface is generally arranged horizontally or slightly inclined (the inclination angle is 0°5°). The working principle of the gyratory screen is that after the screen machine is started, the shaker of the screen machine, that is, the screen box reciprocates back and forth under the action of inertial force, and the screen box drives the screen surface to periodically shake, so that the materials on the screen surface follow the screen box. It is a plane rotary motion together, during which the material smaller than the sieve surface diameter falls to the lower layer through the sieve hole and becomes the under-sieve material. Work.
Send us a message
You can also send a message to us by this email export@lylzzg.com, we will reply to you within 24 hours. Now tell us your needs, there will be more favorable prices!