LZ15-120 extra large fine sand recycling machine in Shaoguan of Guangdong Province
Recently, fine recycling machine developed by Luoyang Longzhong Heavy machinery Co., Ltd is put into operation into operation in Shaoguan of Guangdong Province successfully, which can process 2500 ton waste water per day. This machine has food recovery effect, reasonable sand classifications, high production and less pollution.
After site inspection, LZ fine sand recycling is expected to recycle 20-30 ton fine sand after being put into operation. This machine can greatly improve the quality of manufactures sand, increase the capacity of whole production line, create the considerable economic benefits and reduce teh cost of post-processing, thus the customer is very satisfied with this machine.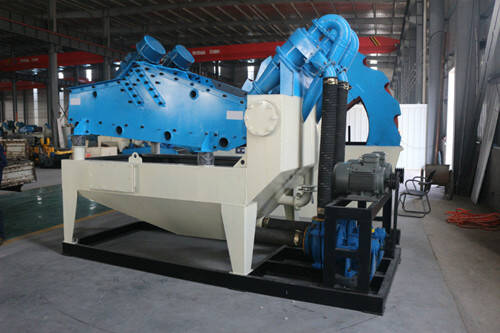 Send us a message
You can also send a message to us by this email export@lylzzg.com, we will reply to you within 24 hours. Now tell us your needs, there will be more favorable prices!