How to adjust the vibration frequency of the dewatering screen
It works by using the reciprocating rotary vibration generated by the excitation of the vibrator. The upper rotating weight of the vibrator causes the screen surface to generate plane whirling vibration, while the lower rotating weight causes the screen surface to generate conical surface rotation vibration, and the combined effect makes the screen surface generate compound whirling vibration. Its vibration trajectory is a complex space curve. Adjusting the exciting force of the upper and lower rotating weights can change the amplitude. And adjusting the spatial phase angle of the upper and lower weights can change the curve shape of the screen surface movement trajectory and change the movement trajectory of the material on the screen surface.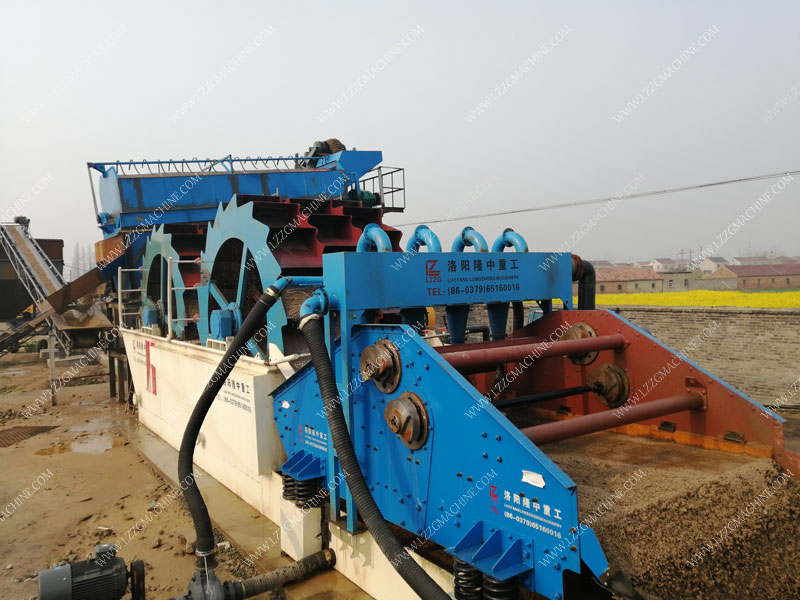 Adjustment method
Open the end cap at the end of the vibrating motor on the vibrating screen
There is a cam inside, usually with scales on it
How much to adjust the cam to achieve the size of the frequency
The use of high-frequency dewatering screen and sand washing machine can not only save costs but also improve the quality of sand products. Realize a reasonable particle size ratio and reduce the mud content to less than 0.7%. After the material with a large amount of water is processed by the high-frequency mud dewatering screen, the water content is about 15%, which greatly reduces the moisture in the material and improves its quality of the material. .
Send us a message
You can also send a message to us by this email export@lylzzg.com, we will reply to you within 24 hours. Now tell us your needs, there will be more favorable prices!