Perlite sand production plant configuration
Equipment configuration of perlite sand production line with an output of 150 tons per hour
One GZD1000*3600 vibrating feeder, one PE600*900 jaw crusher, one PXJ1400*1400 fine crusher, one perlite sand making machine, one YK1800*4800 vibrating screen, one XS300 sand washing machine .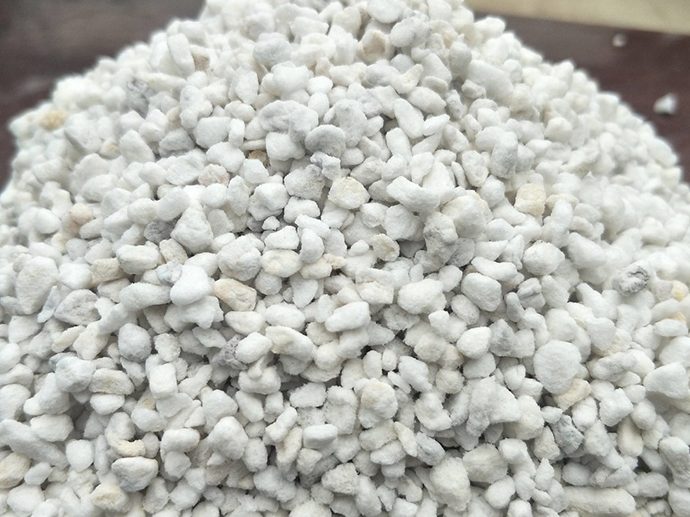 Process flow of perlite sand production line
The large pieces of perlite are evenly fed into the jaw crusher by the vibrating feeder for coarse crushing, and then the impact crusher is used for fine crushing. Then, the crushed perlite is transported to the circular vibrating Screening and grading are carried out in the screen, and the perlite particles that meet the requirements of the feeding particle size of the sand making machine are sent to the sand making machine through the conveyor for sand making treatment, and the perlite that does not meet the requirements are returned to the impact crusher for reprocessing. broken. The perlite material from the sand making machine is returned to the circular vibrating screen for re-screening and classification. The sand that meets the requirements is transported to the sand washing machine for cleaning. After cleaning, it is sent to the finished product pile. The sand that does not meet the requirements is processed by The belt conveyor is sent to the sand making machine for re-crushing, thus forming a 2-stage closed-circuit cycle until all the sand meets the requirements.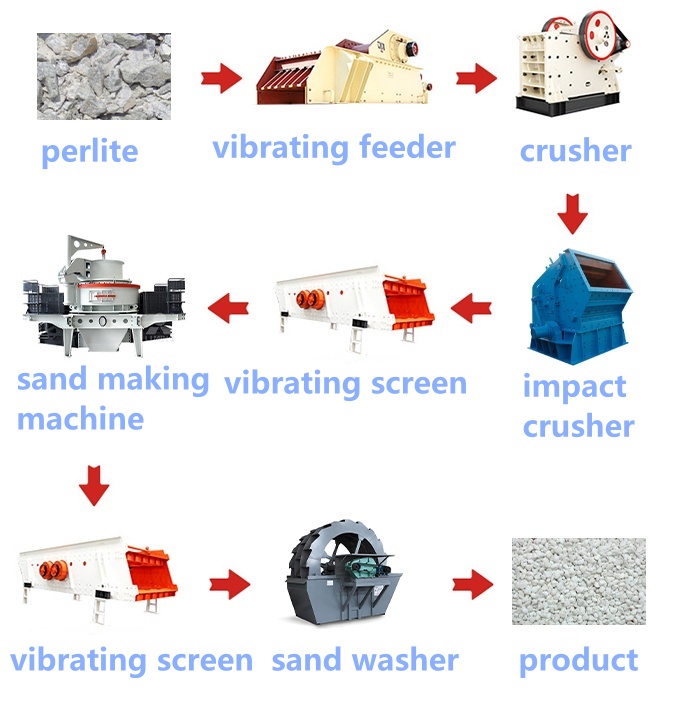 Features and advantages of perlite sand production line
1. According to the actual production needs, carry out professional plan configuration, the production line runs smoothly, the process flow runs safely, and the output is guaranteed.
2. A variety of perlite particle size specifications can be produced, the finished product has good grain shape, high sand production rate, excellent product quality and price, the needle flake content of the product is reduced to 4.7%, the grain shape is uniform, the market is wider, and the application value is further improved.
3. Select good materials, wear parts with good wear resistance, less replacement, no delay in construction period, and low operating costs.
4. Equipped with complete equipment, good coordination, reliable performance, can stand the test of time, and be more durable.
Send us a message
You can also send a message to us by this email export@lylzzg.com, we will reply to you within 24 hours. Now tell us your needs, there will be more favorable prices!