How to solve the waste water treatment in artificial sand?
Date: Sep. 19, 2017
If you are interested in our products, Please get in contact with us .
Date: Sep. 19, 2017
Chat Line
Send Inquiry
Tailing recycling screen is widely used in artificial sand production line, which is a patent product made by Luoyang LZZG. The machine is installed at the rear end of sand washing machine. The main function is to solve the problem waste water discharge by sand washing machine.
The tailing recycling machine mainly has the following advantages; The whole machine of tailing recycling equipment has a large capacity of slurry processing, and the removal rate of sand removal is high, which can reach more than 95%, and the operation is simple. The failure rate of tailing recycling machine is low, and the installation, use and maintenance are convenient. It has high separation efficiency, is suitable for various kinds of sand mining; The tailing recovery machine has the advantages of advanced structure, high degree of generalization, reliable operation, and convenient maintenance.
The tailing recycling equipment has the high efficiency of processing, which can satisfy the normal production of the sand field and greatly improve the production efficiency. Besides, the water content of the slurry is 25% to 40%, and the discharge is greatly reduced, and the transportation is convenient, so as to avoid the environmental pollution caused by the mud emission, which is conducive to environmental protection.
To use the tailing recycling machine can not only solve the difficult problem of washing sand waste water, but also effectively improve the efficiency of production line.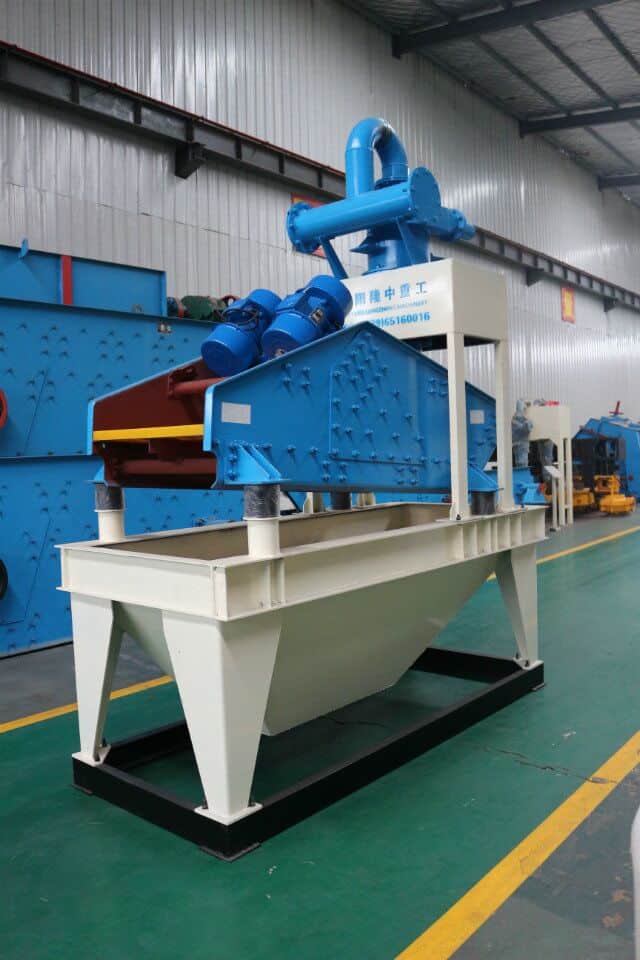 Send us a message
You can also send a message to us by this email export@lylzzg.com, we will reply to you within 24 hours. Now tell us your needs, there will be more favorable prices!