Equipment for 800t per hour sand washing production line
Date: Dec. 22, 2021
If you are interested in our products, Please get in contact with us .
Date: Dec. 22, 2021
Chat Line
Send Inquiry
The 800 tons/hour water washing sand production line project is composed of two production lines. The production line includes vibrating feeder, bar screen, circular vibrating screen, high-efficiency dewatering screen, high-efficiency sand washing machine, deep cone thickener, chamber filter press and other equipment composition.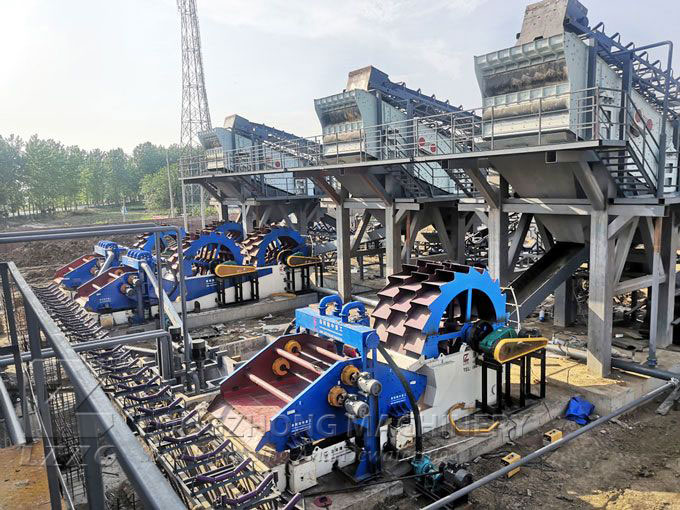 The vibrating feeder and bar screen used in the project have a maximum feed of 80 cm and a processing capacity of 400-600 tons; the high-frequency dewatering screen has a processing capacity of 400 tons on-site and the moisture content of qualified products is below 10%. The vibration source is a self-developed side plate vibration motor, which can be maintenance-free within 500 hours and work continuously without interruption. The high-efficiency wheel-type sand washer is customized by the customer for non-standard, with a processing capacity of up to 400 tons.
The 800 tons/hour sand washing production line improves the quality of sand and gravel, and at the same time, it can effectively protect the environment and remove dust, which greatly improves the ecological environment of the mining area. High-end market demand.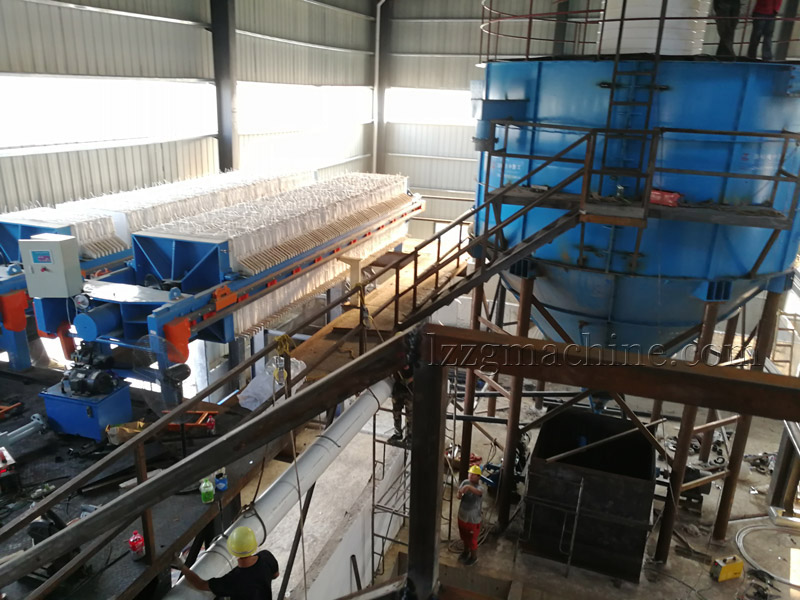 Send us a message
You can also send a message to us by this email export@lylzzg.com, we will reply to you within 24 hours. Now tell us your needs, there will be more favorable prices!